Our Projects
Hagshaw Hill Wind Farm Repowering
Hagshaw Hill Wind Farm is located on land owned by our sister company, William Mitchell and Sons Ltd, 3.2 km west of the village of Douglas in rural South Lanarkshire.
Hagshaw Hill Wind Farm Repowering
Wind & Storage Project
View all our Areas of Focus
Hagshaw Hill is Scotland's first commercial wind farm, constructed in 1995. The wind turbines on the site are now 25 years old and nearing the end of their operational life.
The existing wind farm comprises 26 x 600KW wind turbines which are 55 metres in height, with a total generation capacity of 15.6MW. The site is currently operated by ScottishPower Renewables under lease from William Mitchell and Sons Ltd.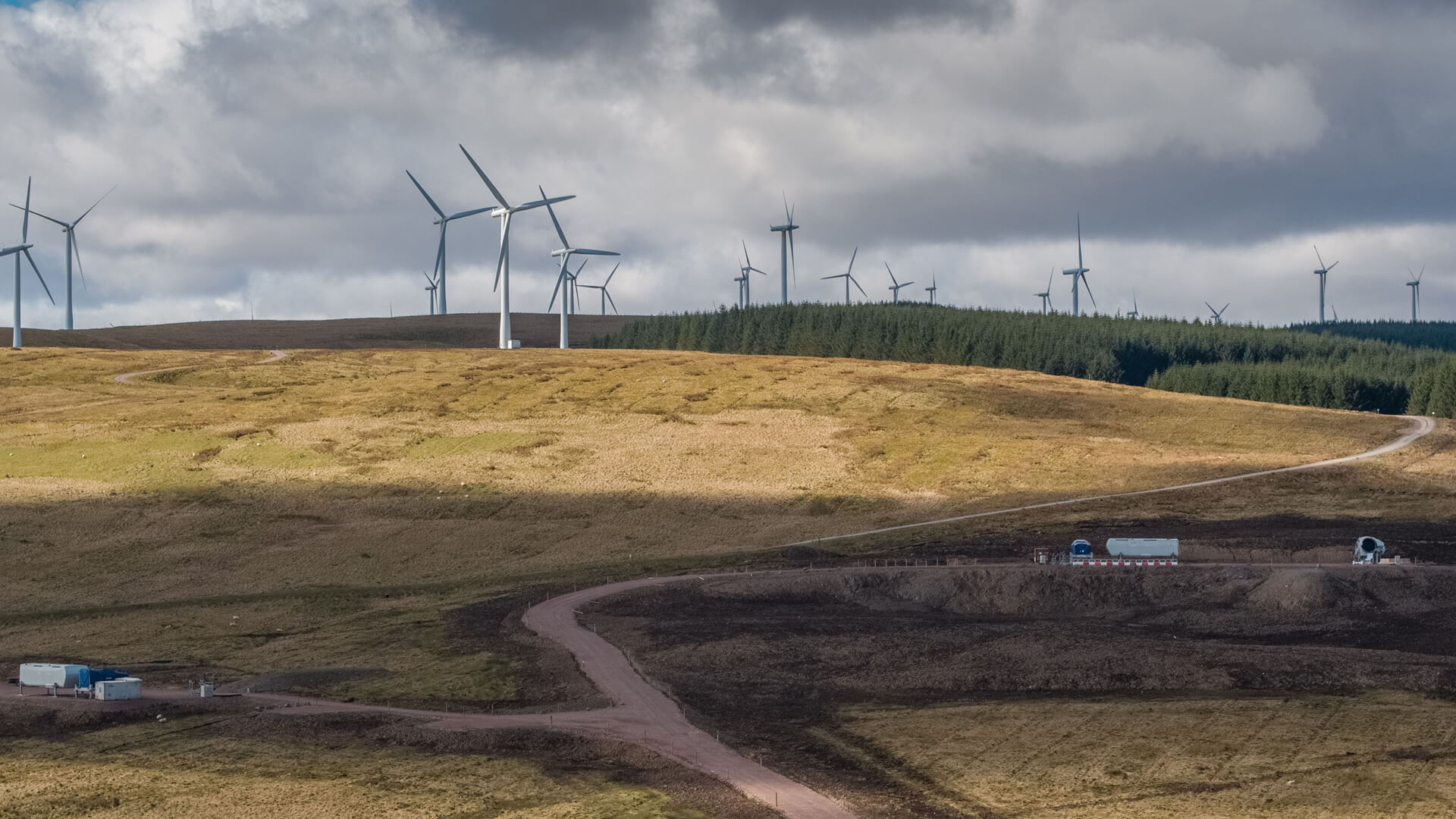 In May 2020, 3R Energy (via project company Hagshaw Hill Repowering Ltd) was granted consent by the Scottish Ministers to replace the 26 existing turbines on Hagshaw Hill with 14 new, larger and more efficient turbines. This is a process known as "repowering" where older first-generation turbines are replaced with modern units that are quieter, more reliable and capable of producing more electricity, more efficiently.
The repowered Hagshaw will deliver approximately 6 times the amount of renewable electricity and 14 times the community benefit of the existing wind farm, from just over half the number of turbines. The consent also includes 30MW of energy storage capacity. Community benefit contributions of £420,000 per annum will be provided from this project to support groups and projects within the local area.
Hagshaw Hill Repowering was the first onshore wind farm consented in the UK with all turbines at 200m tall. The project company has now been acquired by ScottishPower Renewables and will be constructed soon. 3R Energy continues to provide development support to the project company.